WHat is up my dudes ben simmons is overrated ro
Welcome to NBA 2K Wiki,
The wiki for the NBA 2K series that anyone/anybody can edit.
---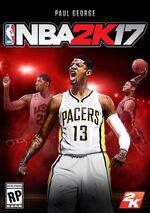 NBA 2K17 is a basketball simulation video game developed by Visual Concepts and published by 2K Sports. It is the 18th installment in the NBA 2K franchise and the successor to NBA 2K16. It was released for Microsoft Windows, PlayStation 4, PlayStation 3, Xbox One, and Xbox 360 on September 20, 2016 and for Android and iOS on September 22, 2016.
Create blog post
News
One of the biggest things that affects a yearly sports franchise is what happens in the off-season for their real life counterparts. For this reason, we thought it would be an interesting take to see how the biggest moves in the NBA's off-season have changed the ratings of each team from NBA 2K12 t…

Read more >

Yesterday, as most of us die-hard fanatics know, NBA 2K13 was released. A few critics have weighed in with their thoughst about the game. Here are a few snippets from publications on both the Internet and print. Make sure to voice your opinions on the matter below

IGN
Score: 91
It's both scary and ex…



Read more >
See more >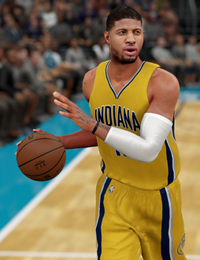 Paul George. (born May 2, 1990) is an American basketball player with the Indiana Pacers of the National Basketball Association.
In NBA 2K17, Paul George is rated a 89 overall. He is also the cover athlete.